What to Do When You're in DC
We're never lacking for enticing things to do near our downtown home — a central hub that's surrounded by some of the city's most coveted shops, sites, and restaurants, too. At our Penn Quarter property near the National Mall and its lineup of Smithsonian museums, experience capital culture while sitting on the pulse of the city. Below are some activities you definitely won't want to miss.
Directly across from our hotel, visit National Portrait Gallery, the museum "where it's always face time." Dozens of galleries display stunning portraits that tell "the diverse story of America through leaders, rebels, artists, entrepreneurs, and other prominent personalities who shaped our culture." Eat lunch in the dazzling Kogod Courtyard; we recommend picking up picnic essentials from the tasty food trucks that line 7th Street.
On the sidewalk in front of the National Portrait Gallery, enjoy the lively Penn Quarter Farmer's Market, that bustles every Thursday from 3:00 to 7:00 pm (through November 16). Find healthful goodies like conventional and organic fruits and vegetables, grass-fed meats and pastured eggs, farmstead sheep cheeses, sweet and savory baked goods, crab cakes, handmade empanadas, and more.
Explore the greatest stories of architecture, engineering, and design at one of the city's most iconic establishments — National Building Museum.
If the art of theater entices you, culture abounds within a few-block radius of our hotel. Watch Shakespeare Theatre masterpieces (classic renditions and modern interpretations) at the Lansburgh Theatre (which next stages "The Lover" and "The Collection") and modern Sidney Harman Hall. Wooly Mammoth Theatre Company prides itself on being unique, innovative, and cutting-edge in the theatre world; check out their affordable $20 Stampede Seats and "Pay What You Can Nights" for preview performances. Ford's Theatre lures history buffs to its captivating exhibits and live theatre shows. Warner Theatre, which recently underwent a $10 million-renovation, spotlights comedy acts, musicals, and other modern performances.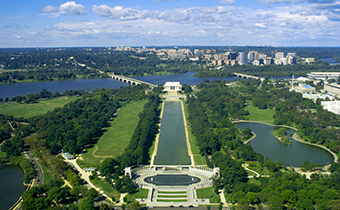 Smithsonian Museums
No visit here is complete without experiencing Smithsonian's splendor, and we're thrilled to count many of the institutions world-class treasures among our neighbors. In total, Smithsonian offers 19 museums, galleries, gardens, plus a zoo — each one educational, engaging, and completely free.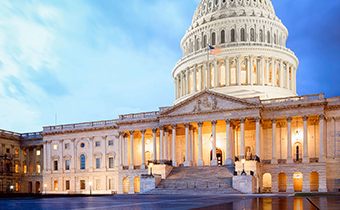 Capitol Hill
Our address grants easy access to the iconic Capitol Building and Capitol Hill, an intriguing neighborhood marked by rich history and modern-day vibrancy. Ogle (or tour) some of the government's most important buildings, or dine in hip new hangouts.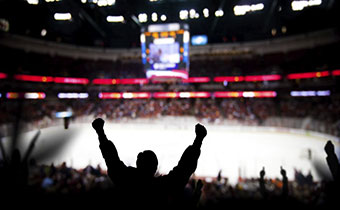 Capital One Arena
Our hotel puts guests right next to the Capital One Arena buzz. Enter the vibrant sports arena and entertainment hub for action-packed events from Capitals hockey matches and Wizards basketball games to concerts showcasing some of the hottest talents around.