Wedding stories to make your heart sing
Our simple wedding philosophy: No two couples are the same; therefore, no two celebrations should be, either. Here at Kimpton we honor others' love by truly getting to know each duo and hearing out every wish when it comes to building the event of a lifetime. We've gathered some tales from happy couples who took the plunge with us (and are so thankful they did). Not only does our downtown DC hotel create an ideal hub for hosting all your loved ones, but our dedicated staff members also help to create an experience that's genuinely authentic and beautifully you.
Alexandra + Clayton
In 2014, Alexandra and Clayton met at the Monaco, where they both worked; it was Clayton's first day on the job. After their love blossomed and wedding plans evolved, it became clear that our downtown DC hotel was the obvious place to celebrate their love — since it's where it all began.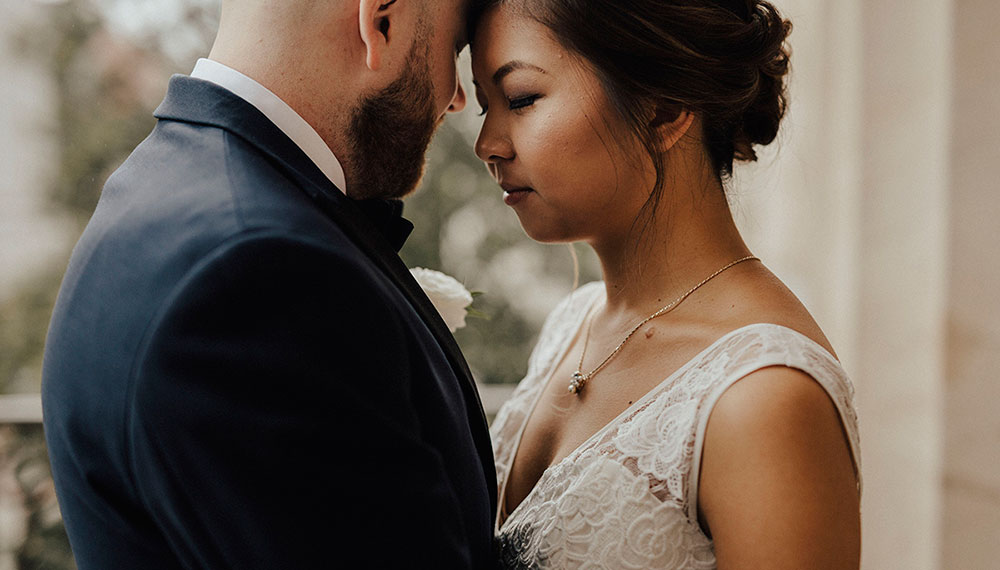 Darius + Phillip
Apparently, Twitter's little blue bird moonlights as a matchmaker, because if it weren't for the wildly popular social networking site, Darius and Phillip might never have connected. After eight years building their careers and lives together in Washington, this dashing duo tied the knot — and their bow ties — at Kimpton Hotel Monaco Washington DC.