Washington event venues that take the cake
DC provides the grand, historical backdrop; we provide the contemporary pizzazz to spice up your big event. (After all, who wants a cookie-cutter party that simply resembles everyone else's?) Whether you're hosting a corporate reception, nonprofit gala dinner, wedding celebration, or milestone birthday blowout, we have tricks up our event-planning sleeves to make your affair one you won't soon forget.
Take advantage of our delicious, customized catering menus and the elegant style of our boutique Penn Quarter property, of course energized by that contemporary Kimpton flair. Aspects of our whimsical personality carry over from our spacious guest rooms to the three flexible event spaces and three private dining areas throughout our hotel and restaurant. With more than 5,500 square feet of pre-function and event space — the epicenter being our recently revamped grand ballroom — Kimpton Hotel Monaco Washington DC comfortably accommodates up to 250 guests for a seated event and up to 300 for a reception.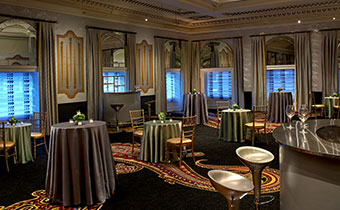 Expansive Event Space
With three flexible event spaces and three private dining areas, we cater to event groups both small and large. Host affairs to remember — from an intimate dinner party to a vibrant wedding held in our recently refreshed ballroom.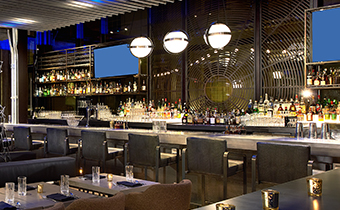 Food + Drink
Our award-winning culinary program, run by a lauded and talented chef, provides farm-to-table cuisine catering for social events held throughout our hotel. Think fresh, local, seasonal, and delicious.
Promotions
We love a good party, and we delight in helping you plan yours. Check out our promos and packages that make the event-planning process a one-stop shop for hosting success.